Excellent regional opportunity for a mine surveyor to join Garnet mine on a lucrative Mon-Fri roster.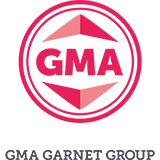 Your new company
Located in the picturesque region of WA's Midwest, GMA is a proud WA business and the only global garnet company that completely owns the supply chain from the mine to their customers' door. GMA has led the innovation and development of new technologies for the global abrasive blasting and waterjet cutting industries, including the development of recycling technologies that offer customers an eco-friendly solution for the disposal of used garnet.
GMA is a company committed to adhering to their core values of determination, excellence, trust, entrepreneurship, care and teamwork in everything they do. These values are more than mere words at GMA; they are fundamental to how they do things and how they engage with their stakeholders.
Beyond this, GMA is also committed to working with the local community in Geraldton & surrounds and is committed to reducing CO2 emissions throughout its business practices.
GMA is now seeking a Surveyor professional to join their mining team to contribute to the site's ongoing operational success. This is a relocation opportunity for those with a keen interest in regional living. You will be pleased to know that there are numerous recreational opportunities on the doorstep of Geraldton, the gateway to the famed Midwest. If you're the type who bugs out to the bush on your time off, then this really is the job for you.
Your new role
Reporting to the Technical Superintendent, working on a Monday to Friday roster, the Surveyor is responsible for providing technical support, planning and execution of surveying, mine planning, rehabilitation and mine closure works at GMA's Port Gregory Mining Operation.
Key duties include but not limited to:
Develop and maintain survey control at Port Gregory sites
Provide Production and development mark-ups and set outs
Provide timely output of mining layouts
Generate regular and reliable surface pickups of stockpiles, mining areas and dumps
Update mine models, mining plans and statutory plans as required
Conduct inspections to ensure compliance with mining lease conditions
Reconcile the block model - to extend the life of mine both immediate and long term
Mark out clearing for drill lines and hole locations
Develop and oversee infill drilling programs
Mine Closure Plan update and management
Oversee stockpile management to ensure optimum blending
Develop mine closure profile and closure plans for continuous rehabilitation
What you'll need to succeed
Tertiary qualifications in Surveying or similar
Current holder or willing to obtain Grade 1 or 2 Mine Surveyors Certificate
Experience operating drone survey equipment
An attitude that is conducive to teamwork and continuous improvement
Willingness to relocate to Geraldton or surrounds
What you'll get in return
Competitive salary (base + super)
DIDO/BIBO Mon – Fri 7-3pm (potential for variable start times)
Relocation assistance
STIP pending company performance (paid twice yearly)
Complimentary life & TPD insurance up to $100k (When using GMA's superfund)
Consumer discounts via GMA Team Rewards for local businesses
Voluntary health & wellbeing assessments with local provider
Commitment to personal development & training (50 hours per year target) along with financial contributions to your studies (including Grade 1 or 2 certification)
Access to higher duties and secondments
Employee Wellbeing Programme
Proximity to natural wonders such as Kalbarri, the Abrolhos Islands, the most diverse wildflower region in the world and Geraldton – the Australian home of windsurfing.
What you need to do now

If you're interested in this role, click 'apply now' to forward an up-to-date copy of your CV, or call Cullan Grindlay on 08 9265 9130. You can also email cullan.grindlay@hays.com.au for further information.
If this job isn't quite right for you but you are looking for a new position, please contact Cullan for a confidential discussion on your career.
LHS 297508
#2680005