Join this highly regarded hospitality & leisure company, selling corporate packages to companies in Australia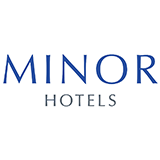 Your new company

Minor Hotels is one of the largest hospitality and leisure companies in Asia Pacific Region. With over 535 hotels and resorts, 2,200 restaurants and 400 retails trading outlets, they meet the growing needs of consumers in 62 markets from Africa to Australia including South America and Europe. An exciting opportunity has emerged to join their business in Sydney as a Business Development Manager, selling corporate accommodation and events packages under the OAKS and Avani brands.
Your new role

You will be responsible for assisting the Group by sourcing and driving corporate, government, MICE and occupancy. Responsibilities include:
Focus on pursuing new sales leads whilst growing existing business
Assist with the development of the Sales Plan in conjunction with the Area Director of Sales
Analyse sales mix and potential markets for the properties allocated.
Communicate sales strategy for each property allocated
Assist with the development of advertising collateral
Undertake telemarketing, sales and marketing duties, public relations, as and when required, and maintain an active database.
Maintain and increase corporate, MICE and government accounts
What you'll need to succeed

Experience in a Business Development Manager role within the tourism / hospitality industry
Excellent time management skills
Friendly, outgoing personality and a high standard of personal presentation
A track record of increasing sales and building business
A passion for and commitment to delivering exceptional, pro-active service.
Experience working independently and as part of an energetic, hands on team.
What you'll get in return

Flexibility around working from home or office.
A competitive remuneration package.
Professional induction and ongoing development training.
International career opportunities
50% discounted rates throughout the Australia and New Zealand portfolio, as well as discounted rates throughout the Minor Hotels Group.
Paid birthday and vaccine leave
Employee Assistance Program
Study Reimbursement
Health & Well Being programs
Reward Recognition programs, and more!
What you need to do now

If you're interested in this role, click 'apply now' to forward an up-to-date copy of your CV, or call Gerard Murphy on (03) 8346 7071. Please note Hays is the retained recruitment partner for this position, all direct or 3rd party applications will be forwarded to Hays for review.
LHS 297508
#2675919